Finally, a long overdue post!
Summer is here so you already know how difficult it is for me to wear what I really want – you know, layered clothes. However, I just can't resist and the currently hot weather can't stop me.
If you've been reading my old posts and tweets, you would know that I'm not the biggest fan of the summer season. I dread every time March comes because I know I wouldn't be able to go outside wearing what I prefer wearing. Seriously, I don't own that much summer clothes despite the fact that Philippines is a tropical country. I really do believe, even the people around me, that I should really be living in another country, a colder country perhaps.
Just so you know, my friends and I have numerous beach trips lined up before the rainy season starts and my real dilemma is that I only have 2 pairs of beach shorts since my entire closet consists of sweaters and jackets.
Okay going back to my outfit, I came across a group of minimalist people that wears their trousers in a
bitin
way (sorry, I don't know how to explain this properly) and I got inspired to incorporate their ideas to my own style as well. I have always wanted to try it but I know the negative effect it will have on me, I will look even smaller, but when I saw those group of minimalist people do the same style as I have always wanted, I started incorporating it and definitely liked the results and I've been doing it often nowadays.
Also, I want to share something: I cringe at people who claim themselves as style inspirations/fashion influencers and the such but are always dressing up in their comfort zone. I'm not saying that what I'm wearing is what should be the norm, what I'm saying is that fashion isn't solely about shirts and jeans. Fashion is a way of expressing yourself, a way of stepping out of your comfort zone. So why are these style inspirations/fashion influencers being acknowledged for being plain and bland while the people who leaves their comfort zone and experiments on different styles are being bashed about it?
Outfit details
:
Hat from
Forever 21
White button down from
H&M
Oversized plaid from
H&M
Pants from
H&M
Shoes from
Bershka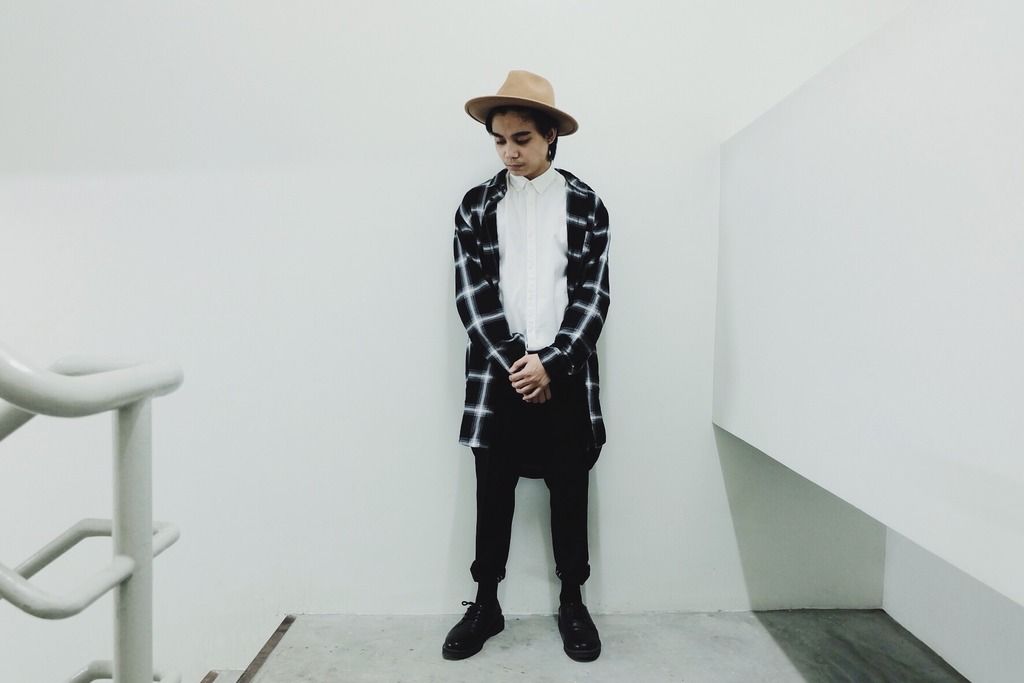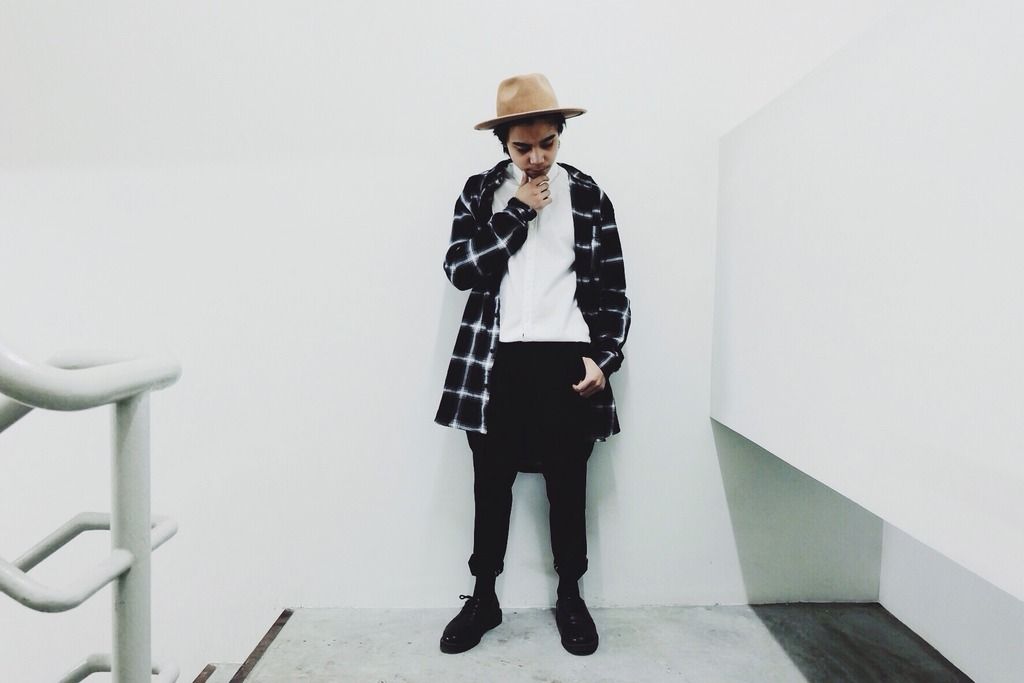 Photo by:
Nikki de Asis