In the past, it has been quite easy to distinguish what type of music a person listens to just by looking at how they dress. However, with the combination of punk fashion and hip hop scene nowadays, it has gotten a little difficult to do so.
Back in the day, it's pretty much impossible to comnbine both punk fashion and the hip hop scene (knowing punk fashion loves DIY-ing unlike in the hip hop scene) When we think of vans and skinny jeans, the things that automatically pops inside our minds are guitars, drums, and the ever famous screamo vocalist. But nowadays, punk fashion and the hip hop scene are more intertwined and relevant to one another. With some of its biggest trends being applied by the people from the hip hop scene, young rappers are now moving towards to wearing the trends that the rappers back in the day were very hesitant to wear as they were scared of what the people would react towards the irrelevance of their choice of music and their fashion sense. Remember when rappers used to clown each other for wearing tight jeans?
In totality, people from the hip hop scene, whether the older ones or the amateurs, are now starting to pick up clothing items that were and always be staples to the punk fashion.
Outfit Details:
Sunglasses from
Forever 21
Coach Jacket
Thrifted
LA Shirt from
Bershka
Jeans from
Penshoppe
Bandana from
SM Dept. Store
Shoes from
Bershka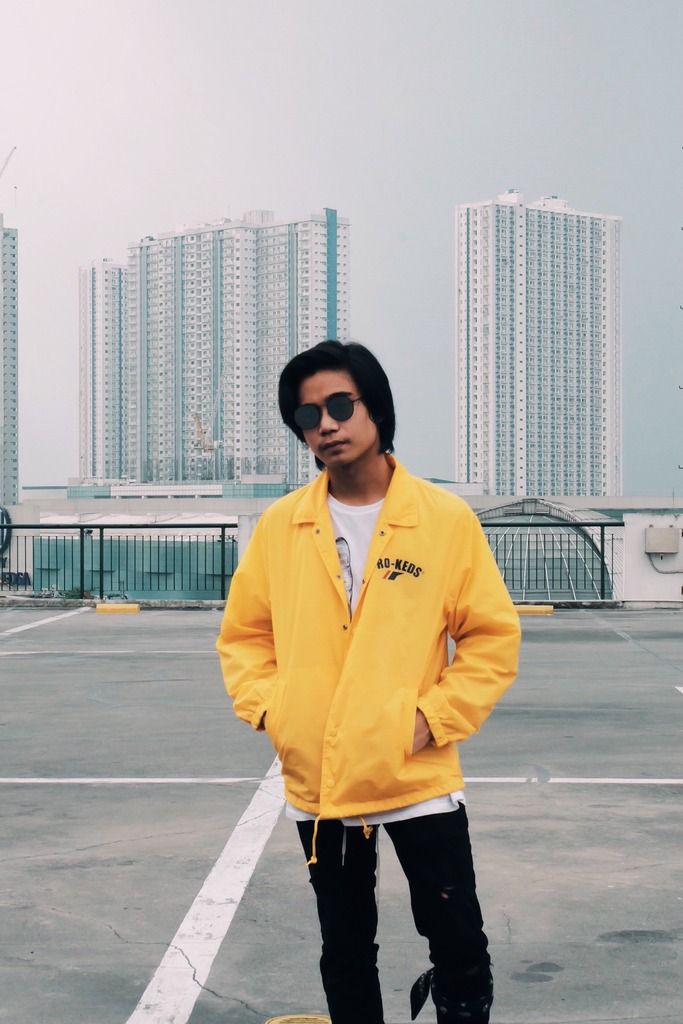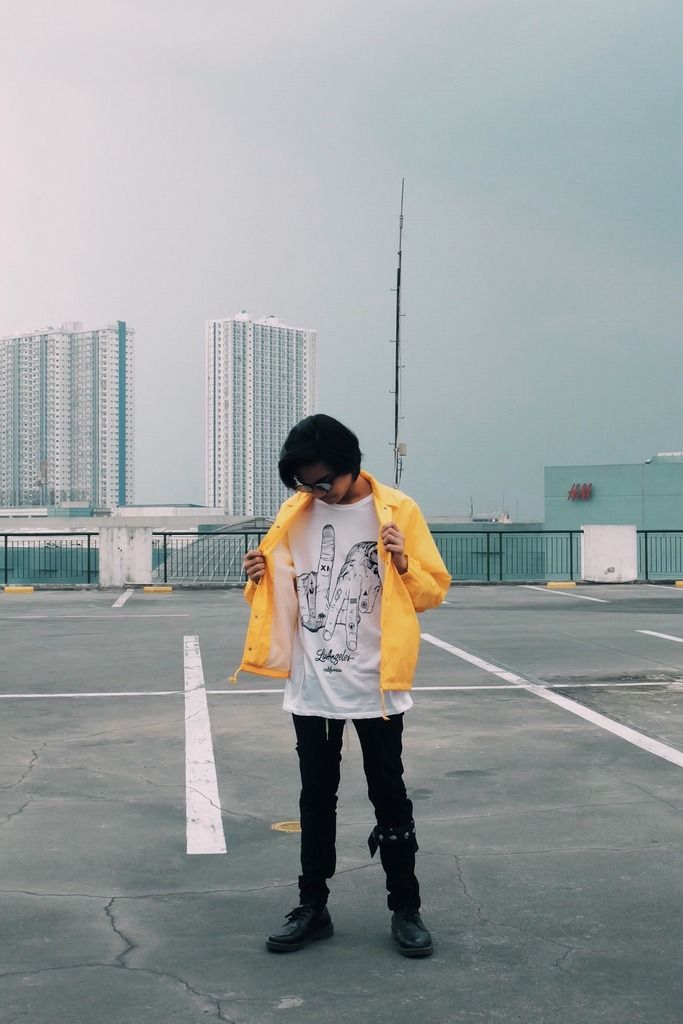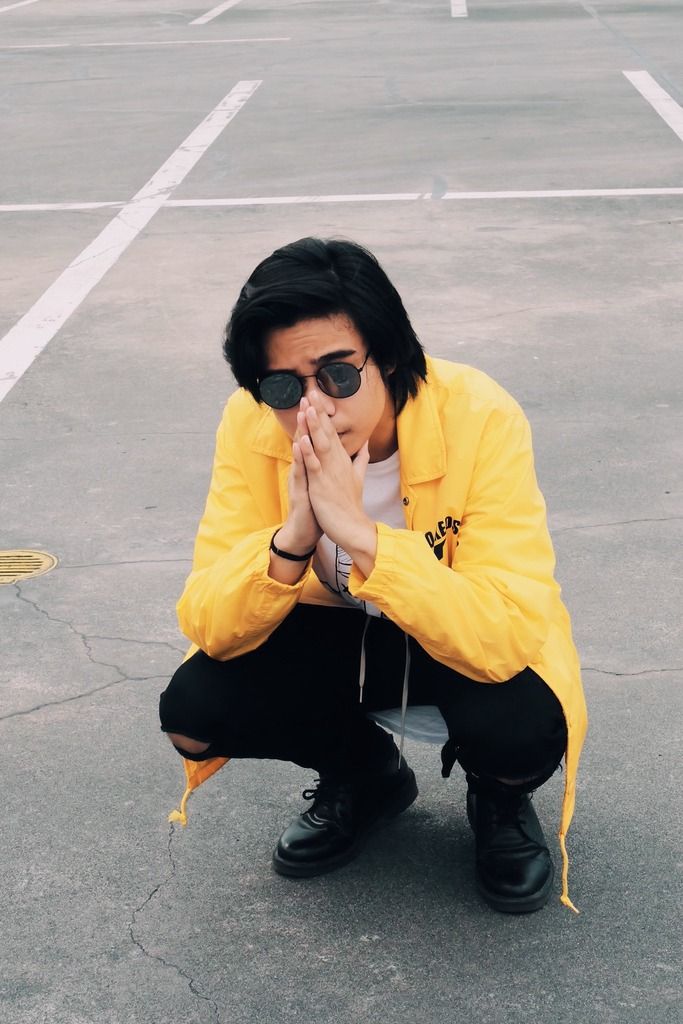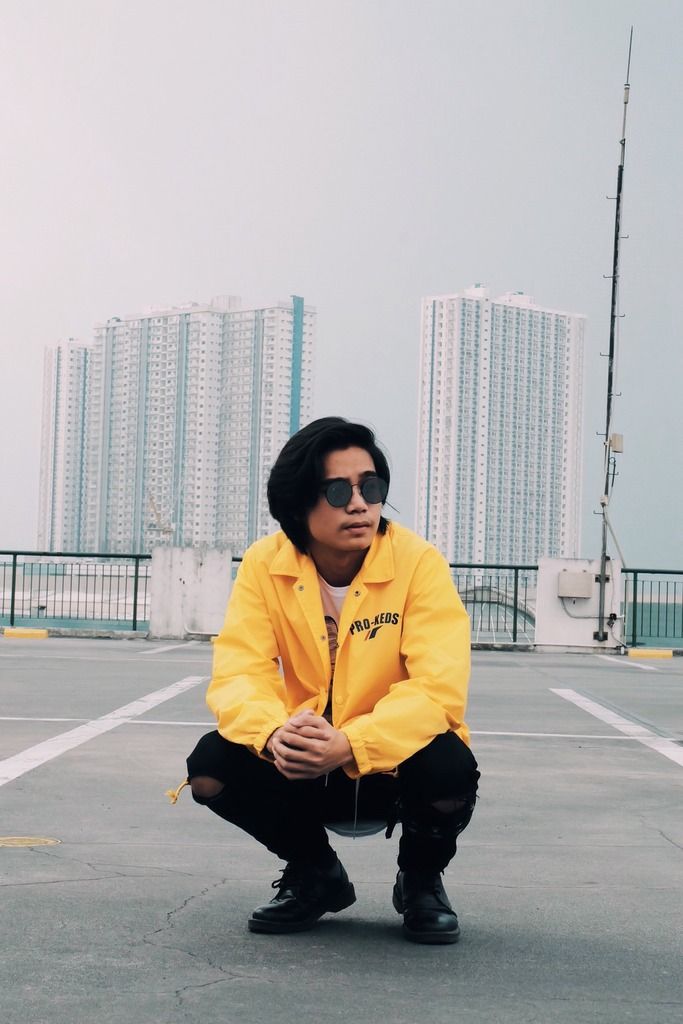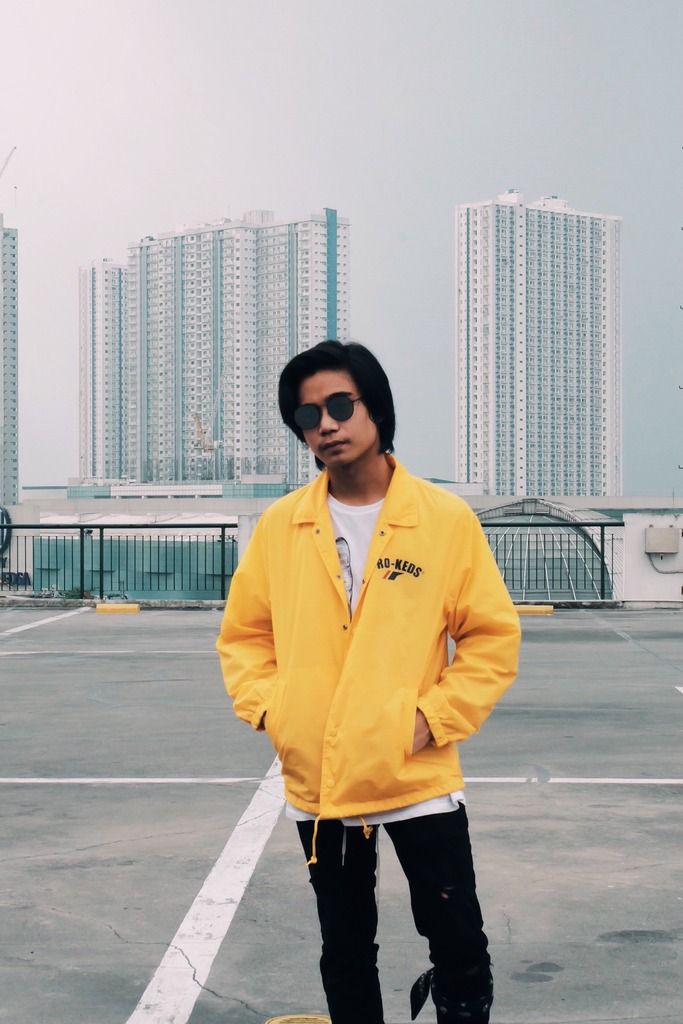 Photo by
Nikki de Asis