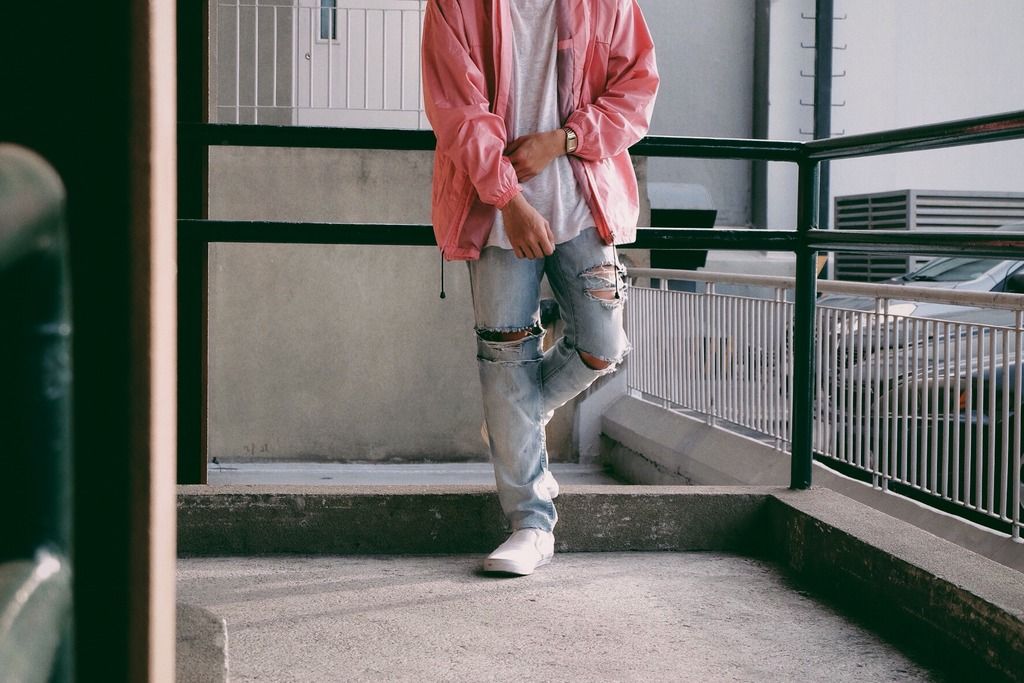 One of my favorite ways to save money, and still find a way to look as fashionable as I can be, is to thrift shop. As you all know, I consider myself a true patron of thrift shopping and claim myself as an avid shopper because I cannot help but come back.
Seriously, I go back every single day! I make sure to visit different thrift shops before heading home. Also, I make it to a point to note down different places that Id check out in the future. If you;re unfamiliar and too scared to thrift shop, I'll make you understand - it's the rush of chasing a hidden treasure (and of course what I mean are clothes) that I know is hidden in the over-crowded clothing racks inside a thrift shop, and it's also the feeling of finding what you want amidst the difficulty of scanning every piece of garment.
For months, I have been wanting and pleading to find the perfect pink jacket. I searched numerous stores and online shops but I never found it because it is either too expensive or the material isn't worthy - not until I saw it at athrift shop near my school. Talk about luck, huh? It's the perfect pink jacket for the rainy season which I bought for only 150php. A great steal, right? I also bought my ripped jeans for only 100php. You see guys, you can still be stylish without spending a lot of money!
Outfit Details:
Cap from
New Era
Pink Jacket
Thrifted
White shirt from
H&M
Pants
Thrifted
Shoes from
Vans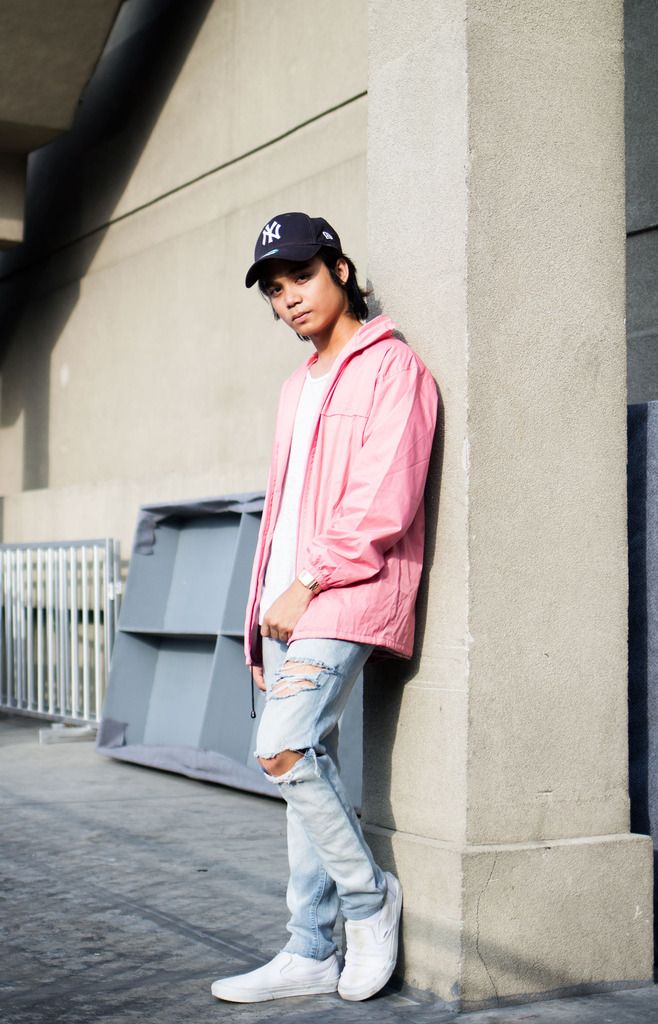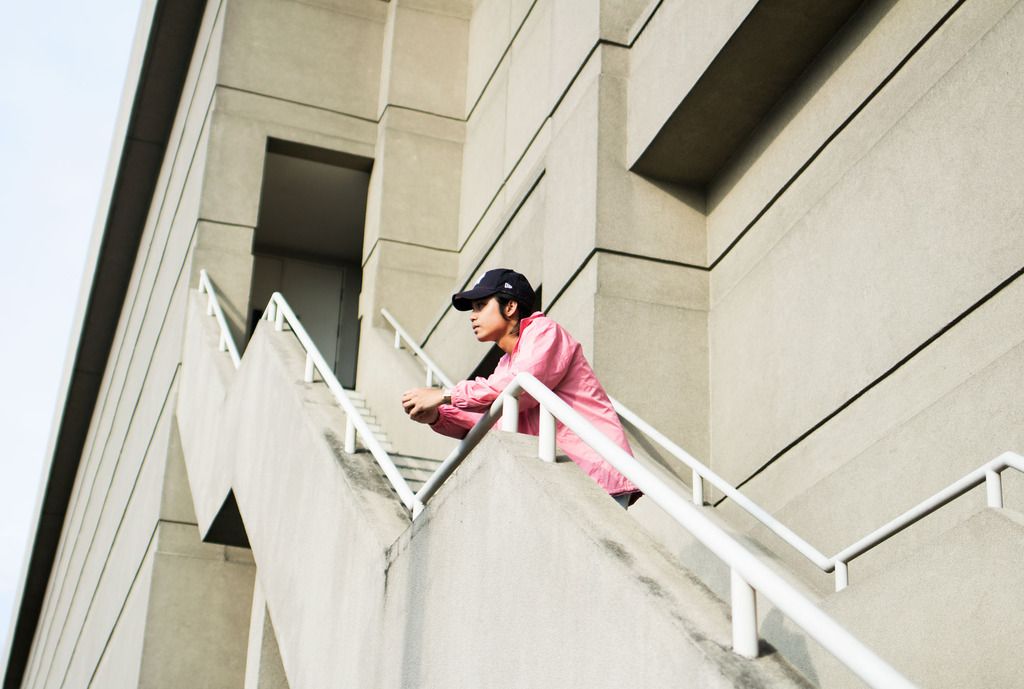 Photo by:
Aly Uy & Nikki de Asis