As an art student, I love expressing myself through art that's why I think this brand is perfect for me and for all those who love art just like me! Mr. Monkies let's you customize your shoes any time and any where you want! With just one pair of shoes you get to have endless possibilities of expressing your imaginations and art!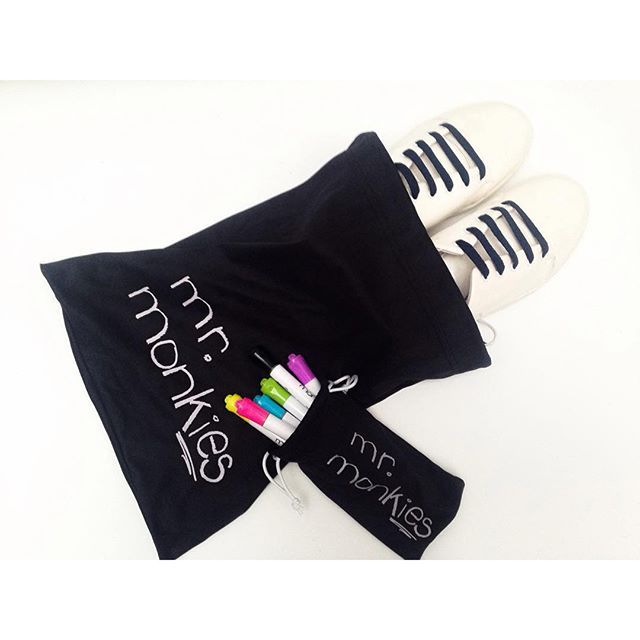 The shoes comes with a set of markers that you can use to draw on your shoes. And afterward, at whatever point you feel like you want a change, you can simply add drawings or remove and create something new! No need to worry about getting bored with your plain white sneakers because with Mr. Monkies, you get to exercise your creativity by creating new pieces of artwork on your shoes!
Plus did you know that these shoes are waterproof? You won't have to worry about wearing white sneakers during rainy days!
So what are you waiting for? Come on
#JoinTheMovement
and grab your pair now at
www.mrmonkies.com
! I am giving you a
20% discount
when you buy your own pair of Mr. Monkies, just use my code:
SEPLIGERO
!